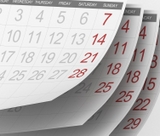 | | |
| --- | --- |
| datum | 9 maart 2020 - 17:30 |
| organisatie | Friends of Europe |
About
The event is part of our Security briefing-series. In each 60-minute session, members have a chance to put their questions to those who call the shots, participation is by invitation-only.
The war in Libya poses a grave security threat to the EU and the whole of the Southern Neighbourhood. Its knock-on effects have serious implications, ranging from the increased risk of terrorist attacks to a possible uptick in illegal migration. Despite the agreements reached at the Berlin conference in January and the call for a cease-fire by the United Nations Security Council in February, the situation remains volatile.
In accordance with the EU's professed aim of being 'more geopolitical', European foreign ministers have agreed to deploy a combined naval and aerial mission to monitor and secure the much-violated arms embargo. However, divisions within the EU - especially due to concerns that ships may attract more migrants and a lack of consensus on which Libyan faction to support - remain persistent.
Our briefing will bring together experts and decision-makers from across the public-private divide for a frank and open discussion on the latest developments on Libya. This briefing will offer an opportunity to address the below questions:
-

What are the prospects for the new EU mission? Can it live up to its ambitions despite internal divisions?

-

How can the EU, in cooperation with regional actors, guarantee the enforcement of the arms embargo and foster peace efforts?

-

What role will other international actors such as Turkey and Russia play?
Related content:
Our events include photos, audio and video recording that we might use for promotional purposes. By registering, you give your permission to use your image. Should you have any questions, please contact us.
PHOTO CREDIT: Alexei Nikolsky/Kremlin.ru
Schedule
17.30 18.00
Registration and welcome coffee
18.00 19.00
A new mission for Libya: A litmus test for the EU's ambition as geopolitical actor?
19.00
End of debate & networking cocktail
Speakers
Mary Fitzgerald
Libya Analyst, Award-Winning Journalist, 2013 European Young Leader
Show more information on Mary Fitzgerald
Mary is a journalist and analyst specialising in the Euro-Mediterranean region with a particular focus on Libya. She has worked on Libya since 2011 and lived there throughout 2014. Her work has appeared in publications including the Economist, Foreign Policy, the New Yorker, the Washington Post, the Financial Times and the Guardian. She has conducted research on Libya for the European Council on Foreign Relations (ECFR) and the European Institute of the Mediterranean (IEMED) among others. She is a contributing author to an edited volume on the Libyan revolution published by Oxford University Press. In her previous role as Irish Times foreign affairs correspondent, she reported from 40 countries across the Middle East, Africa, Asia and Europe. She is a member of the Global Women's Forum 'Rising Talents' network.
Lorenzo Kluzer
Head of the Libya Desk at the European External Action Service
Show more information on Lorenzo Kluzer
Lorenzo Kluzer is an Italian diplomat, who has worked in a number of different capacities at the European External Action Service. In his current portfolio, he heads the Libya Desk, where he is responsible for monitoring and analysing developments in the country. He has previously been detached to the EEAS, with postings in Morocco, Tunisia, and Libya. Through this experience abroad, he has gained unique expertise on the Gulf and Maghreb regions.
Tarek Megerisi
Policy Fellow with the North Africa and Middle East Programme at the European Council on Foreign Relations (ECFR)
Show more information on Tarek Megerisi
Tarek Megerisi is a political analyst and researcher, specialising in Libyan affairs and more generally politics, governance and development in the Arab world. Megerisi started his career in Tripoli, Libya with the Sadeq Institute and various INGOs, providing research and democratisation assistance to Libya's post-revolutionary authorities. He is a freelance analyst and researcher, who advises on Libya policy for a range of international missions to Libya, commentates on Libyan developments for publications such as Foreign Policy, and co-authors policy briefs and assists with the Libya programming of numerous think tanks.
---