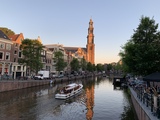 © PDC
| | |
| --- | --- |
| datum | 18 februari 2020 15:30 - 17:00 |
| plaats | Amsterdam |
| organisatie | Universiteit van Amsterdam (UvA) |
In her lecture ACES-ACELG visiting fellow Tammy Hervey (University of Sheffield) will talk about the external effects of Brexit for health and health care, with a particular focus on the European Union.
Detail Summary
| | |
| --- | --- |
| Date | 18 February 2020 |
| Time | 15:30 - 17:00 |
Abstract
The principal effects of Brexit on health and health care will fall within the United Kingdom. Far from the promised extra funding for the NHS, any form of Brexit will have overwhelmingly negative implications for health care and health within the UK (Fahy et al 2017, 2019; Hervey and Speakman 2018).
This chapter focuses on the external effects of Brexit for health and health care, or its 'Brexternalities' (Armstrong 2019a 2019b). The EU is a particularly powerful institutional and legal arrangement for managing economic and political externalities (Weatherill 2016). This is the case for health policy as much as for any other policy area in which the EU is involved. Equally, when a state leaves the EU, the manner of leaving will result in better or worse management of relevant externalities. Notions such as state sovereignty, or 'taking (back) control', which have dominated UK discussions about Brexit, in and of themselves discount externalities.
A 'health Brexternality' has the following features: the effects of leaving the EU impose costs or benefits on the health of others who are involved in neither the decision to leave the EU, nor decisions about the manner in which the UK leaves the EU. 'Brexternalities' thus involve questions about policy legitimacy and accountability. In the health domain, 'Brexternalities' fall mainly in EU-27 countries, although some are felt by certain groups within the UK. Health 'Brexternalities' do not fall equally in all EU-27 countries. They are felt more distinctly in the context of those elements of health policy that are most closely entwined with the UK's health policy: for instance, on the island of Ireland; certain areas of Spain and other parts of southern Europe. Some health 'Brexternalities', such as in medicines safety, will be imposed on the whole population of the EU. And some health 'Brexternalities', such as communicable disease control, will be felt globally.
A recent paper on the topic by Fahy, Hervey et al. (in The Lancet) is available on White Rose Research Online (or directly from The Lancet).
The Speaker
Tamara K Hervey, called-name Tammy, (LLB (Hons) (Glasgow), PhD (Sheffield), Fellow of the Academy of Social Sciences, Principal Fellow of the Higher Education Academy, Honorary Fellow of the Faculty of Public Health) is Jean Monnet Professor of EU Law at the University of Sheffield, UK. Before joining Sheffield, she worked in the Universities of Nottingham, Manchester and Durham.
She researches, teaches, and writes on European Union health law; on comparative health law and policy; on equality law; on interfaces between biosciences and (European) law; on social rights; on legal research methodologies; and on legal pedagogy. She's author of 18 books and over 100 other publications.
One of the first to the field, Tammy has been writing on EU health law since the 1990s. Recent publications include the Research Handbook in European Union Health Law and Policy (Edward Elgar, 2017). She works with a large network of academics across Europe and in North America.
Tammy served as Specialist Adviser to the House of Commons Health and Social Care Committee's Brexit Inquiries; and the House of Lords EU Home Affairs Sub-Committee Inquiry into Brexit and crossborder healthcare. She has spoken to several organisations about EU law, health and Brexit, including the Royal Society of Medicine, British Medical Association, Health Services Research UK, and the Scottish Lawyers European Group.
She is currently working on a large project on the health implications of Brexit, with the NHS Confederation, regulators in England and Northern Ireland, health charities and MPs with medical expertise. The project compares what 'elites' think and know about the NHS, health and Brexit, with what people in the street have to say on the subject. She is keen to expand this project to Scotland.
Tammy has undertaken a number of senior roles in universities, including serving as Head of Sheffield Law School. She regularly mentors earlier career staff, especially women, not only in her own subject, but across the university.
She has also worked closely with colleagues and students to co-produce learning materials to help them understand the nature of the legal profession, its (lack of) diversity, and to challenge conceptions of 'merit' that hide unconscious bias against people in various disadvantaged groups.
---