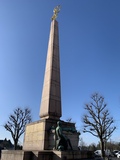 © Liesbeth Weijs
This 2-day course is a comprehensive guide covering all steps of the EU law approximation process, from the adoption of the EU legislative act, to its implementation and notification, and finally, to the possible consequences of late, wrong or non-implementation.
Your browser must support JavaScript in order to make a booking.
Persons:
Month / Day / Year
Check Availability
SKU: 2051201 Categories: EU Law, EU Policies, Law and Practice Tags: EU law, EU Law Approximation, implementing, National law
This course will be postponed to 2021. Do you want to receive updates about the next edition? Please subscribe to our newsletter.
About this course
"Do all EU legal acts need to be transposed into national law? How do I do it?"
"How to avoid overlap or conflict with other national legislation, while implementing EU laws?
"What strategies do other Member States apply when determining EU law approximation priorities?"
"What is 'gold plating' and 'regulatory creep', in the context of EU law approximation, and how can I avoid it?"
Knowledge and competencies in aspects like these are critical to ensure that you implement an EU directive or regulation at the national level in a correct, timely, effective, and cost-efficient way. This 2-day workshop is a comprehensive guide covering all steps of the EU law approximation process, from the adoption of the EU legislative act, to its implementation and notification, and finally, to the possible consequences of late, wrong or non-implementation.
Whom is this course for:
This course is best suited for officials involved in the processes of negotiating or implementing EU laws. This includes:
-

Managers in national or regional public authorities, who have recently been made responsible for implementation of EU laws

-

Civil servants, experts and public employees from central and regional administration bodies

-

Representatives of trade associations and interest groups

-

Lawyers working with EU law-making processes
Course methodology/ highlights:
This two-day workshop is very practice-oriented and uses a mix of short presentations, case studies, group work, simulations, and discussions.
Two weeks prior to the workshop, we will send you a questionnaire inviting you to indicate the extent of your association with law approximation. You will also have the possibility to mention specific questions about the approximation process that you would like the course to address.
What others say:
"Very well done! This was my first seminar since I've started working with the government. I never imagined that it would be such a fantastic experience. Huge well done to Peter and Tore for leading the seminar, (and) lecturers Tomasz (and) Sabrina (…) and Juliette for taking care of us."
"A great opportunity to learn about the application of EU law in a dynamic and effective way…"
"Thank you for everything. As an expert in for EU affairs, I find this training extremely useful"
What you will learn in this course
-

How to identify the elements of a piece of EU legislation that you have to implement

-

How to ensure compliance with EU Treaty obligations while meeting national, constitutional, and administrative requirements, as well as balancing both domestic and supra-national political interests

-

The consequences of incomplete, wrong, late or non-implementation of EU law
By the end of the course, you will be able to:
-

Efficiently implement the EU directives by establishing and managing a process of consultation and coordination with governmental and non-governmental stakeholders

-

Convert contradictory political, legal and budgetary interests into practical and operational solutions

-

Reduce the risks of getting involved in time-consuming infringement probes
EU Law
EU Law / Internal Market
EU Law / EU Affairs
Practical information
Course venue
European Centre for Judges and Lawyers - EIPA Luxembourg
8 rue Nicolas Adames
1114 Luxembourg
Programme Organiser
Ms Juliette Mollicone-Boussuge
Tel: +352 426 230 304
Fee
The fee includes documentation and refreshments. Lunches, a reception or dinner are included if mentioned in the programme. Accommodation and travel costs are at the expense of the participants or their administration.
Discounts
EIPA offers a 10% discount to all civil servants working for one of EIPA's supporting countries, and civil servants working for an EU institution, body or agency.
Early bird discount
For this course EIPA offers an early bird discount of 50 euro. The early bird deadline is 10 August 2020.
Who are the supporting countries?
Civil servants coming from the following EIPA supporting countries are entitled to get the reduced fee: Austria, Belgium, Bulgaria, Cyprus, Czech Republic, Denmark, Finland, France, Germany, Greece, Hungary, Ireland, Italy, Lithuania, Luxembourg, Malta, the Netherlands, Norway, Poland, Portugal, Spain, Sweden, United Kingdom.
For all other participants, the regular fee applies.
Meals
Special dietary requirements (e.g. vegetarian, diabetic) can be indicated once you receive the confirmation of the seminar.
Hotel reservations
EIPA has special price arrangements with a number of hotels. All rates are including breakfast and tourist tax. Should you wish to make use of this possibility, please book directly via the links below. Payment is to be made directly and personally to the hotel upon checking out. At the time of booking, please mention in the requested field the reservation code: EIPA, unless indicated otherwise.
Kirchberg
Luxembourg Centre
-

Grand Hotel Victor Hugo (Best Western Plus)****, at the rate of €175 (main building) or at the rate of €155 (annex building) (booking code: EIPA BWP 2020), via tel.: +352 26 27 440 or via e-mail:

info@victorhugo.bestwestern.de
City Centre
Railway Station Area
-

Hotel City****, at the rate of €200 (Monday to Thursday) and €150 (Friday to Sunday), tel.: +352 29 11 22; e-mail:

mail@cityhotel.lu

;

www.cityhotel.lu

(Reservation code: EIPA)

-

Hotel JJ32**, at the rate of €135, tel.: +352 20 33 32 68; e-mail:

info@jj32.lu

;

www.jj32.lu

(Reservation code: EIPA BWP 2020)
Payment
Prior payment is a condition for participation.
Cancellation policy
For administrative reasons you will be charged €150 for cancellations received within 15 days before the activity begins. There is no charge for qualified substitute participants.
EIPA reserves the right to cancel the activity up to 2 weeks before the starting date. In that case, registration fees received will be fully reimbursed. EIPA accepts no responsibility for any costs incurred (travel, accommodation, etc.).
The programme
08.45

Registration of participants

09.00

Welcome and mutual introduction to the seminar and participants' expectations

Peter Goldschmidt, Director EIPA Luxembourg, Dr Tore Chr. Malterud and participants

09.45

The three dimensions of EU policy and law implementation

Dr Tore Chr. Malterud

10.00

Linking EU and national legislation (Part 1)

Treaty obligations regarding implementation, self-imposed legal obligations (acquis) and definitions and structure of EU legal acts will be reviewed and discussed. Also questions related to the so-called "soft law" and "approximation versus harmonisation" will be considered.

Method: presentation, questions and discussion

Peter Goldschmidt

10.45

Coffee break

11.00

Linking EU and national legislation (Part 2)

Method: presentation, questions and discussion

Peter Goldschmidt

12.00

Lunch break

13.00

Workshop I: Identifying legal acts after Lisbon

Working in groups, the participants will be asked to analyse legal acts (regulations, directives, decisions and delegated acts) and identify obligations in terms of implementation measures, organisational and reporting requirements, time limits, etc.

Method: group work and discussion of the results in plenary

Tomasz Kramer, Lecturer at EIPA Luxembourg, and participants

14.30

Coffee Break

14.50

National EU law implementation strategies

This session discusses the strategic considerations to be made by the implementing authorities: Before starting the actual drafting of the legislation, which will introduce the EU legal act into national law, the drafter must be clear on what the EU legal act - and thus the national legal legislation - seeks to achieve (i.e. the objective). A strategy is about identifying your options and preferences to achieve this goal and then create a plan how to reach the goal.

Method: Facilitated discussion

Peter Goldschmidt

15.30

Workshop II: National processes of implementation and stakeholders

Who does what and when? Involvement of national governments, NGOs and local and regional governments in dealing with the EU. Participants will be asked to identify national tasks, stakeholders, sources of information and elements to consider when planning the implementation process.

Method: presentation, group discussion and debriefing in plenary

Dr Tore Chr. Malterud and participants

16.30

Break

16.45

Implementation process management

How to efficiently organise and work in an "implementation project"? We will review consultation procedures, relations between ministries and agencies, the role of - and interactions between - national EU law approximation strategies, process planning and the ever important question: Who takes the lead?

Method: presentation and Q&A

Dr Tore Chr. Malterud

17.30

Networking reception
09.00

Implementing measures and administrative capacities

Building upon the previous day's sessions, this session reviews the national implementation measures, which Member States need to introduce into national law, when transposing directives and establishing the legal and organisational frameworks to apply and enforce regulations.

Method: short presentations and questions

Peter Goldschmidt

09.45

Delegation and coordination at the national level

This session pays particular attention to the importance of national coordination when deciding upon delegation and adopting implementation measures as well as the reasons why, including the links between the implementers and those, who negotiated the EU legislation to be implemented.

Method: presentation and discussion

Peter Goldschmidt

10.45

Coffee break

11.00

Exchange of experiences: National strategies for and coordination of law approximation - the Belgian case

Method: presentation and discussion

Sabrina Van De Velde, Attachée, Federal Public Service Foreign Affairs (FPS), Directorate General for Legal Affairs (DGJ), Brussels (BE) (tbc)

11.45

Formalities not to be forgotten: notification instruments

Upon completing the national law approximation process, Member States must notify the Commission and/or the Council Secretariat of the result. Although attempts are being made to streamline these notifications, various notification instruments are still being used by different MS. While examples hereof will be given, special attention will be paid to the Commission's web-based notification system - NEM. In addition, Correlation Tables and Tables of Concordance and their uses as planning instruments will be reviewed.

Method: presentation, Q&A session

Sabrina Van De Velde (tbc) and Peter Goldschmidt

12.30

Lunch break

13.30

Simulation: Planning the law approximation process

The participants are divided into groups and given different tasks, which normally need to be considered when preparing a plan to implement an EU legal act. They are also asked to identify problems and come up with solutions.

Dr Tore Chr. Malterud and participants

(Refreshments will be offered throughout this session)

15.30

Debriefing of the groups

Participants, Dr Tore Chr. Malterud, Peter Goldschmidt and Sabrina Van De Velde (tbc)

16.00

Consequences of not meeting the implementation obligations

What reactions can be expected? This session provides a practical overview of the impact of the direct effect of EU law, the principle of state liability and the infringement procedure after Lisbon.

Method: presentation and Q&A session

Igor Dizdarevic, Lecturer at EIPA Luxembourg

17.00

End of Programme
---
Inhoud
sopgave van deze pagina:
Het Europees instituut voor bestuurskunde (beter bekend als The European Institute of Public Administration - ofwel EIPA) streeft ernaar om de kennis van ambtenaren die zich met de EU bezighouden te vergroten door het ontwikkelen en organiseren van trainingen. Het instituut wil wetenschappelijke kennis en praktische 'know–how' met elkaar verbinden. EIPA bestaat al meer dan 35 jaar.
Het hoofdkantoor van EIPA is gevestigd in Maastricht en heeft dependances in Luxemburg en Barcelona. Gemiddeld nemen 14.000 nationale en Europese ambtenaren per jaar deel aan de trainingen. Daarnaast biedt EIPA ook consultancy, onderzoek en op maat gemaakte programma's/trainingen aan. Bij EIPA werken circa 120 hoogopgeleide medewerkers.