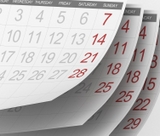 | | |
| --- | --- |
| datum | 12 september 2019 - 12:30 |
| organisatie | Friends of Europe |
About
Not only has our world been changing at a rapid rate, but the rate of change itself has also grown significantly faster over the past two centuries. This accelerating change has a critical impact on our society. It has become increasingly apparent that the countless manifestations of science and technology pervading our world are intrinsically linked to the social, economic and cultural outlooks of societies and individuals alike.
Ten years ago, artificial intelligence sounded like science fiction, and its prevalence in political discourse was barely perceptible. Today, however, AI has a fixed place in our reality, massively impacting all aspects of our daily lives. Code-driven systems have spread to more than half of the world's inhabitants in ambient information and connectivity, offering previously unimagined opportunities and unprecedented threats.
Though we live in an ever-developing world, the linear nature of humans — and structures that were built for a different era — have not changed. The technological revolution has coincided with surging inequality, populism and debt. Additionally, we are being increasingly confronted with the devastating effects of climate change, ones that demand urgent and drastic solutions. The inadequacy of governmental responses to counteract threats related to climate change and the negative effects wrought by globalisation has left its citizens sceptical of politics and the future.
A new political leadership cycle is on the horizon as the world faces major demographic changes. The millennial generation is impatiently awaiting a change in the current leadership dynamic; it is estimated that by 2025, millennials will comprise three-quarters of the global workforce. The population tidal wave predicted to strike Africa and Asia in the coming decades will completely reshape the global economy. In the meantime, on the European level, the policy choices that will be made by the new EU mandate will profoundly impact Europe for the foreseeable future.
This crossroad undeniably offers opportunities. There is a strong desire for a new political structure and a new type of leadership: one that is more agile, less linear and is able to keep up with the pace of change, both in the short and long term. This is a chance for both Europe and for European leaders to play a prominent role in this transition, to advocate a long-term vision and to be a force of positive strength in these volatile times. How can Europe govern smarter by using a new form of effective leadership? What critical skills and abilities do leaders need in today's unpredictable world? How can Europe take the lead in bringing about imperative change?
This Barcelona seminar is the second of a series of meetings forming the foundation of the 2019 edition of the European Young Leaders programme. Its themes have been chosen to reflect the core work of Friends of Europe for this year and the years to come.
Cover image credits: Tom Mrazek/Flickr
Schedule
12.30 13.40
Over lunch: Welcome buffet lunch Expand Over lunch: Welcome buffet lunch
A moment to welcome the 2019 class of European Young Leaders to their first seminar and an opportunity for them to meet with their peers from the EYL40 community.
13.40 13.45
Welcome and introduction to the seminar
13.45 14.45
Scene setting: Teachings from past times Expand Scene setting: Teachings from past times
Putting change in perspective
For this session, Dominique Moïsi will share his perspective on today's societal issues and the ever-accumulating pace of change. His extensive experience in European politics and world geopolitics will provide the basis for discussing the importance of today's shifts and how they compare to those from the past.
Having co-founded the Institut français des relations internationales, Dominique is a household name thanks in part to his regularly published op-eds, essays and books.
14.45 16.15
Plenary: Sunshine, rain or fog? Expand Plenary: Sunshine, rain or fog?
Europe's 5-year forecast succeeding the European elections
After lots of heated discussions following Brexit on the importance of the European project, it was up to the European population to voice their verdict in May of this year. Decreasing voter turnout over the last decade implies that Europeans don't seem to value these EU-wide elections as much as they value national elections. The various workings of European Union are often perceived as impenetrable and undemocratic and its only democratically accountable institution, the Parliament, is in many ways the least powerful.
But the European elections really do matter. Over the past decades, an alliance of two groups has called the shots in the European Union. The centre-right and centre-left have held a comfortable majority in the parliament, which has resulted in their assignment into key positions in the European Council and European Commission too. Given the declining support for centre parties throughout Europe, rising populists on both the left and right have been provided with an opportunity to advance in politics, and new political players have begun to emerge, which invites reflection on a number of questions.
What can we learn from both the campaign and the outcome of the European elections? What are the biggest concerns of European citizens? What is the effect of the outcome of the European elections on the existing power balance? What will this entail for the course of the European Union going forward?
With
Stephan Petermann
Architect and founder of Eurolab, a collective of European creatives working on branding the European project better
Ryan Heath
EU Editor at POLITICO
16.15 16.45
Coffee break
16.45 18.00
Plenary: 'Taxes, taxes, taxes - The rest is all bullsh*t' Expand Plenary: 'Taxes, taxes, taxes - The rest is all bullsh*t'
The effect of tax on welfare and inequality
The above title is a quote from historian Rutger Bregman, spoken at this year's Davos meeting in response to the global elite's attempt to solve inequality through philanthropy. Although his language is colourful, the Dutchman does have a point: when talking about inequalities and the ever-growing gap between rich and poor, taxation is not a component that can be ignored. Economists consider, based on the statistics taken from tax havens such as Bermuda or Ireland, that 40% of multinational companies' profits avoid taxation. EU member states and developing countries are the main victims of this method: Europe loses 20% of its corporate taxes.
Current tax regulation is not only bewildering and outdated, but it also contains lots of loopholes, making taxation un-transparent, unfair and more prone to tax evasion. Offshore Leaks, Lux Leaks, the Panama and the Bahamas Papers are some examples of scandals well-known for having exploited secretive offshore tax regimes.
The power to tax is in the hands of the member states, with the EU having only limited competence. But are current tax policies, designed at a time when the nation-state was all-powerful, still appropriate now that globalisation is rapidly eroding national borders? How can we create a transparent tax framework and make sure that everyone pays their fair share?
With
Grace Perez-Navarro
Deputy Director of the OECD's Centre for Tax Policy and Administration
Dmitri Jegorov
Deputy Secretary-General for Tax and Customs Policy, Estonian Ministry of Finance
19.15 22.30
Evening programme: dinner Expand Evening programme: dinner
Dinner with Quim Torra, the President of Catalonia and Alfredo Bosch, Catalan Minister of Foreign Affairs at Casa Llotja—located on the seafront in the historic centre of Barcelona, this 14th century building is a testament to Catalan medieval gothic architecture. The 18th century neo-classical façade provides a striking architectural duality.
10.00 11.00
Conversation with EYLs Expand Conversation with EYLs
A cognitive scientist at UCSD, Lera Boroditsky is an expert in the relationships between the mind, world and language. She's at the forefront of the Theory of Linguistics Relativity.
During this conversation, she will share her insights on the little-known importance that language holds our everyday lives. By shaping our perspective of abstract concepts, it is clear from Lera's findings that language has a considerable bearing on our very reasoning.
11.00 11.30
Coffee break
11.30 12.45
Plenary: The age of empowerment Expand Plenary: The age of empowerment
and the demand of new type of leadership
We live in the age of the empowered individual. New technologies have empowered citizens not only as consumers but also as political actors. New grassroot leaders are bypassing traditional hierarchal institutions, instead using new technologies and social media to focus the interest of the public on their agendas and activities and, in doing so, have reached a huge global audience. These new leaders often challenge the current power balance and advocate for political, social and organisational change.
This new type of leader seems to be stepping in in the ever-growing public trust-gap between government and citizens. As a result of citizens becoming more distrustful, political participation has declined and governments finds it difficult to command the legitimacy and respect to govern effectively for the greater good. The lack of effective governance creates in turn further distrust, capturing this relation in a downward spiral.
The traditional hierarchy of the representative democracy, based on an elite of decision-makers, is thus increasingly struggling to survive in a very complex and volatile world. The era of political consent is vanishing, not only within the political arena, but also in stepping outside of traditional structures. The new incoming generation is facing a tipping point; a new form of leadership needs to emerge in order to put the way we manage our societies back on track.
What place can we offer the empowered individual within the new power balance? What kind of leadership is needed to create the consensus and uniformity that is needed to move forward in a hyper-individualised society? Is there a need for decentralisation of power? How can leaders address social discord, division, distrust and loss of control?
With
Cristina Gallach
High Commissioner for the UN's 2030 Agenda of Spain
Edward Strasser
Co-Founder and CEO at the Innovation in Politics Institute, a programme that identifies and recognises the most ground-breaking political achievements across Europe
12.45 13.45
Lunch
13.45 15.00
Parallel sessions Expand Parallel sessions
THE FUTURE OF CONSUMERISM: How to re-shape the consumer economy
Key shifts in economics, demographics, technology and media are completely transforming the consumer landscape, and with it, the essence of how we buy. Who the consumer is, in addition to how, where, and even why they shop, is changing rapidly. The way our stores, shopping streets and public spaces look is constantly undergoing constant change. Mobile technology, social commerce, location-based services, big data and a flood of other technologies on the rise are even more influencing the consumer and bridging the gap between the product and the buyer.
On the other hand, consumers are increasingly aware of their negative impact on the planet and seeking to engage with ethical brands to appease their guilt and limit the harm they inflict on the environment. A new wave of ethical start-ups is emerging, actively challenging consumer expectations of what a 'good' brand is. And larger brands are stepping up too. For instance, Unilever's global handwashing campaign is attempting to fight preventable diseases in under-developed countries.
In addition, a number of subscription-based services are changing the relationship between the product and the buyer, as the customer must pay a recurring price at regular intervals for access to a product or service such as Amazon Prime, Netflix, Spotify, among others. The subscription model is a booming field. In recent years, this market has increased from $57 million in sales in 2011 to $2.6 billion in 2016.
What is needed to cope with all of these transformations? How do we make sure that the emergence of the conscious consumer does not succumb to greenwashing or disillusion? As more businesses move to a subscription-based model, should we be worried about privacy with our data and unconscionable contracts?
With
Álvaro Salvat
General Manager for Spain and Portugal at electric scooter rental company Lime
Adam Arvidsson
Professor of Sociology at the University of Naples and correspondent on consumer culture, creative & digital industries and the digital economy
THEME PARK EUROPE: How to move from tourism floods to sustainable travel
Tourism is one of the world's fastest growing industries, as an export category, tourism currently ranks fourth globally after fuels, chemicals and automotive products. For decades, countries and cities have been trying to attract as many tourists as possible, but more and more destinations are reaching a tipping point often referred to as over-tourism.
The nature of tourism has changed from being a service industry, offering flights and hotels, into providing personal experiences like adventure, rejuvenation and fulfilment. More than three in four millennials, for example, would choose to spend money on 'making memories' over something material. As cities are transformed into theme parks that cater solely to these experiences, locals have begun to protest. A number of destinations have essentially become too popular for their own good, resulting into anti-tourist protests in cities such as Barcelona, Amsterdam and Venice.
Ada Colau, who in June 2015 was decisively voted in as Barcelona's mayor, followed through on early promises to cut down on visitor numbers to the capital, something that city residents rated second only to unemployment as Barcelona's biggest problem. In 2017, the city adopted a law that pledged to limit the number of beds available in hotels and tourist apartments. With global tourist numbers estimated to increase at an even faster rate, 'over-tourism' will become a bigger and bigger issue. As a result of a lack in regulation, governments have been powerless to deal with the overwhelming influence of global tourism platforms such as Airbnb and TripAdvisor.
How can governments, businesses and individuals take responsibility for overcrowding? How can authorities and industry join forces to manage the growth of the sector in a sustainable way?
With
Javier Gandara
Director General for EasyJet Spain
Samantha Keon
Documentary film maker, producer of 'Casas Sin Familias' a documentary that explores the issue of mass tourism in Barcelona and its impact on the housing crisis
15.00 15.30
Coffee Break
15.30 17.30
Co-creation: B(l)ooming European innovation Expand Co-creation: B(l)ooming European innovation
How to create the optimal conditions
Europe's economy is picking up - but what about its engine for future growth? What role will innovation have? Becoming a champion in innovation will create value for all Europeans, generating new jobs, better products and services, while at the same time creating a more competitive European economy. How can we develop effective collaborations and strategies in order to support smart, sustainable and inclusive innovations? How can we best enhance our global competitiveness through innovative solutions, designs and products? How can we tap into our innovative potential to tackle societal challenges?
This session will consist of a series of breakout groups that will brainstorm on how to turn Europe into a global innovation lab. What policies and programmes will Europe need for long-term prosperity? How can we best devise a broad, cross-sectoral innovation policy? What is our mission for the next EU Framework Programme?
17.30 19.30
Free time Continue to DAY 3
09.45 11.00
Conversations over breakfast: Peer-learning roundtables Expand Conversations over breakfast: Peer-learning roundtables
Connecting with EYLs and alumni
Over breakfast, four 30-minute short conversations with European Young Leaders run in parallel on issues that matter to them, to gain expertise from this resourceful network.
11.00 11.30
Coffee break
11.30 13.00
Group activity: The social inovation excursion Expand Group activity: The social inovation excursion
During this part of the programme, the group will be visiting a social innovation project in Barcelona. The aim of the visit is to see innovative ideas and their founders in action and get inspired to approach societal issues from new perspectives.
13.00 14.00
Plenary: What's next? Expand Plenary: What's next?
Since 2011, the European Young Leaders programme has steadily grown into what is a rich and resourceful network. The EYLs now comprise over 250 remarkable, diverse individuals. The ideas and initiatives born during these seminars have shown that innovative thinkng can lead to positive change.
Looking forward, the EYL programme still has much to offer. Geert Cami, Friends of Europe's Co-Founder and Secretary General, will outline what lies ahead for this programme and how it may be enhanced in the near future.
14.00 15.00
Lunch and farewell
Speakers
Adam Arvidsson
Professor of Sociology at the University of Naples and correspondent on consumer culture, creative & digital industries and the digital economy
Show more information on Adam Arvidsson
Lera Boroditsky
Cognitive scientist at the University of California San Diego and an expert in the relationships between the mind, world and language
Show more information on Lera Boroditsky
Cristina Gallach
High Commissioner for the UN's 2030 Agenda of Spain
Show more information on Cristina Gallach
Javier Gandara
Director General for EasyJet Spain
Show more information on Javier Gandara
Ryan Heath
EU Editor at POLITICO
Show more information on Ryan Heath
Dmitri Jegorov
Deputy Secretary-General for Tax and Customs Policy, Estonian Ministry of Finance
Show more information on Dmitri Jegorov
Samantha Keon
Documentary filmmaker and producer of 'Casas Sin Familias', a documentary that explores the issue of mass tourism in Barcelona and its impact on the housing crisis
Show more information on Samantha Keon
Dominique Moïsi
Leading geo-strategic thinker, renowned political scientist and co-founder of the thinktank IFRI
Show more information on Dominique Moïsi
Grace Perez-Navarro
Deputy Director of the OECD's Centre for Tax Policy and Administration
Show more information on Grace Perez-Navarro
Stephan Petermann
Architect and founder of Eurolab, a collective of European creatives working on branding the European project better
Show more information on Stephan Petermann
Álvaro Salvat
General Manager for Spain and Portugal at electric scooter rental company Lime
Show more information on Álvaro Salvat
Edward Strasser
Co-Founder and CEO at the Innovation in Politics Institute, a programme that identifies and recognises the most ground-breaking political achievements across Europe
---