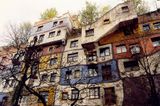 ESF will evolve into ESF+ for the new programming period, 2021-2027. Huge resources will again be made available through the European Union and Member States to help our less advantaged communities, improve skills, and increase access to jobs. What can we learn from current programmes and how can we make ESF+ a success?
This 2-day EIPA seminar looks at the progress of ongoing ESF programmes, and examines the detail of the new draft regulations for ESF+. We will focus on recent cases of good practice and on the key elements of programming and programme implementation - setting priorities, targeting, fulfilling conditions, measuring progress and achieving results, simplification in financial management and financial control.
EIPA experts will build on two successful EIPA seminar-workshops recently delivered under contract to the Flanders Region and to the Brussels Capital Region, assisting them with the preparation of a new generation of ESF+ programmes.
What you will learn?
The twin objectives of this seminar are to ensure that:
-

participants have a good grasp of how ESF is being used to maximum effect

-

how to prepare the new ESF+ programmes
Key issues to be considered include:
-

requirements of National Reform Programmes, Country Specific Recommendations

-

recommendations of the European Pillar of Social Rights

-

choices for programme-specific indicators for ESF and ESF+

-

how to prepare the new Performance Frameworks

-

financial planning and flexibility for new programmes

-

changes to the accounting year and the calculation of the annual balance

-

best use of simplified cost options and protecting the audit trail

-

risk assessment for Management Verifications

-

drawing lessons from ESF projects
Who is the course for?
This seminar is aimed at:
-

managers and practitioners from ESF managing authorities (Managing, Certifying and Audit authorities), whether they are national or regional authorities

-

project applicants/sponsors and other stakeholders associated with the Social Fund either at programme or project level, including local authorities, education bodies, chambers of commerce, NGOs and community associations and so on.
How we work
The seminar will be led by highly experienced EIPA experts/consultants, Marco Lopriore and Robin Smail, who have been working with the ESF for more than 20 years. There will be 2 keynote interventions - from the European Commission, and from the Austrian Ministry of Labour.
We aim to make the seminar as interactive as possible. Participants will have ample opportunity to exchange views informally on the seminar topics. Workshops will be used to help participants get to grips with practical tools and methodologies.
Participants are invited to send us their problems, issues and questions before the seminar, if they wish. We will do our best to address the problems / answer the questions during the seminar!
TUESDAY 18 JUNE 2019

08.45

Registration of participants

09.00

Welcome by Austrian Federal Economic Chamber of Commerce

Herbert Stemper, WIFI International, Deputy Manager

09.15

Opening of the seminar and meeting the participants: introduction to the objectives and methodology of the seminar

Marco Lopriore, Expert, EIPA, Maastricht, Netherlands

09.30

The new draft Regulations for EU Structural and Investment Funds 2021-2027

-

The new legal framework, CPR and ESF+

-

Link to European semester/NRP &CSR for each Member State, Employment guidelines

-

European Pillar of Social rights (EPSR), partnership

-

ESIF and the Structural Reform Support Programme (next RSP)

-

The reinforced role of Partnerships

-

Synergies with other EU funded programmes

Marco Lopriore

10.30

Coffee break

11.00

The new ESF+ programmes for 2021-2027

-

OP structure and logic of intervention, priorities, Specific Objectives

-

Enabling Conditions, Concentration, Performance measurement and indicators

-

Categories of intervention, Operations of Strategic Importance (OSI)

-

Financial tables, commitments, pre-financing, automatic decommitment

-

Mid-term review and financial planning

Robin Smail, EIPA Visiting Expert and Consultant (former national expert, EC)

12.15

Workshop and discussion: what have you learnt from previous and ongoing interventions?

-

What lessons can we take forward to the new period?

Robin Smail

13.00

Lunch break

14.30

Comparing ESF simplification in 2014-2020 and 2021-2027

-

SCO options and the OMNIBUS changes

-

Hourly rates for staff costs

Marco Lopriore

15.00

Latest developments on ESF+, SCOs and proposals for 2021-2027

-

Trilogue at EU level on the ESF+ Regulation

-

Pilot JAPs in NEET, Migrants and VET

-

Financing not linked to costs

Michael Grosse, DG Employment and Social Affairs, European Commission, Brussels (tbc)

15.45

Coffee Break

16.15

Latest developments on ESF+, SCOs and proposals for 2021-2027 (contd.)

-

Flat rate for technical assistance

-

The audit perspective in SCOs

Michael Grosse, DG Employment and Social Affairs, European Commission, Brussels (tbc)

16.45

The new ESF+ programmes for 2021-2027 (contd.)

-

Annual Accounts, calculating the annual balance

-

Payment claims, technical assistance; Responsible bodies

-

Financial Control issues, management verifications

Robin Smail

18.00

End of first day

20.00

Dinner at Restaurant Führich, Führichgasse 6, 1010 Vienna

(Tel.nr: +43 1 513 08 80; Website: www.fuehrich.at)

WEDNESDAY 19 JUNE 2019

09.15

Monitoring and Evaluation framework, 2021-2027

-

Monitoring - real time reporting - financial progress & indicators

-

The New Performance Framework

Robin Smail

10.00

Exercise: selecting ESF+ programme-specific indicators for the Performance Framework and for Specific Objectives

Robin Smail

10.30

Coffee break

11.00

Management Challenges for Member States in implementing ESF and ESF+ programmes

-

lessons learned from implementation of current programmes

-

main challenges in the context of financial management

-

reduction of administrative burden

-

preparing the new ESF+ programmes

Carsten Glietsch, Ministry of Labour, Social Affairs, Health and Consumer Protection (AT), seconded by the European Commission (DG EMPL)

12.00

SCO exercises

-

Calculating SSUC (standard scales of unit cost) and the 1720 rule

Marco Lopriore

13.00

Lunch break

14.00

Monitoring and Evaluation framework, 2021-2027 (contd).

-

The new evaluation requirements

-

The Evaluation Plan, preparing the ground for ESF evaluation

-

Shall we conduct the ex ante OP evaluation?

-

Evaluation criteria, measuring impact

-

Exercise with evaluation questions

Robin Smail

15.10

Coffee break

15.25

Eligibility of Expenditure 2021-2027

-

Changes in ESF+ eligibility rules, location and visibility

-

Reduction of gold-plating and flat-rates for employers costs

-

Direct Staff Costs in ESF+

-

Results from ESF projects

Marco Lopriore

16.40

Evaluation feedback of seminar

16.45

Close of seminar
Course venue
Wirtschaftskammer Österreich (WKÖ)
Wiedner Hauptstrasse 63
1040 Vienna
Austria
Programme Organiser
Ms Winny Curfs
Tel: + 31 43 3296320
Fee
The fee includes documentation and refreshments. Lunches, a reception or dinner are included if mentioned in the programme. Accommodation and travel costs are at the expense of the participants or their administration.
Discounts
EIPA offers a 10% discount to all civil servants working for one of EIPA's supporting countries, and civil servants working for an EU institution, body or agency.
Who are the supporting countries?
Civil servants coming from the following EIPA supporting countries are entitled to get the reduced fee: Austria, Belgium, Bulgaria, Cyprus, Czech Republic, Denmark, Finland, France, Germany, Greece, Hungary, Ireland, Italy, Lithuania, Luxembourg, Malta, the Netherlands, Norway, Poland, Portugal, Spain, Sweden, United Kingdom.
For all other participants, the regular fee applies.
Meals
Lunches, the reception or dinner will be served at a restaurant in town. Special dietary requirements (e.g. vegetarian, diabetic) can be indicated once you receive the confirmation of the seminar.
Confirmation
Confirmation of registration will be forwarded to participants on receipt of the completed online registration form.
Payment
Prior payment is a condition for participation.
Cancellation policy
For administrative reasons you will be charged €150 for cancellations received within 15 days before the activity begins. There is no charge for qualified substitute participants.
EIPA reserves the right to cancel the activity up to 2 weeks before the starting date. In that case, registration fees received will be fully reimbursed. EIPA accepts no responsibility for any costs incurred (travel, accommodation, etc.).
---
Inhoud
sopgave van deze pagina:
Het Europees instituut voor bestuurskunde (beter bekend als The European Institute of Public Administration - ofwel EIPA) streeft ernaar om de kennis van ambtenaren die zich met de EU bezighouden te vergroten door het ontwikkelen en organiseren van trainingen. Het instituut wil wetenschappelijke kennis en praktische 'know–how' met elkaar verbinden. EIPA bestaat al meer dan 35 jaar.
Het hoofdkantoor van EIPA is gevestigd in Maastricht en heeft dependances in Luxemburg en Barcelona. Gemiddeld nemen 14.000 nationale en Europese ambtenaren per jaar deel aan de trainingen. Daarnaast biedt EIPA ook consultancy, onderzoek en op maat gemaakte programma's/trainingen aan. Bij EIPA werken circa 120 hoogopgeleide medewerkers.