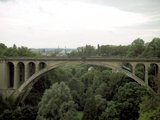 This course examines in depth the interpretation and application of procedural rules in the field of State Aid and the procedural Regulation No 2015/1589 of 13 July 2015 amending Regulation No 659/1999.
Your browser must support JavaScript in order to make a booking.
Persons:
Date: Choose...
Month / Day / Year
Check Availability
SKU: 1951501 Categories: EU Governance, EU Law, EU Policies: Rules and Practice, State Aid
Registration for this course is closed. Do you want to receive updates about the next editions of this course? Please subscribe to our newsletter.
This course examines in depth the interpretation and application of procedural rules in the field of State Aid and the procedural Regulation No 2015/1589 of 13 July 2015 amending Regulation No 659/1999.
We will analyse in detail topics such as, recovery of aid (which is a weak spot in the enforcement), third parties' rights, and the application of state aid rules by national courts. The course will also provide you with a forum for comparing national experiences as regards administrative arrangements for notifying and registering aid and the enforcement of recovery decisions.
Based on a practice-oriented review of the procedures by which State Aid measures are notified to the European Commission, the course focuses on the consequences of non-notification and the implications for Member States which are instructed to recover State Aid that is incompatible with the internal market. Hence, you will be better equipped to avoid the risk of State Aid repayment, which often jeopardises important projects. In this context you will benefit greatly from exchanging experiences with experts from EU institutions and other Member States.
Who will most benefit?
This course meets the needs of managers and officials from all levels of government and local authorities, officials from public enterprises, representatives of business and trade associations, as well as lawyers and economists.
THURSDAY 16 MAY 2019

09.00

Registration of participants

09.15

Welcome and mutual introduction

Roberta Ribeiro Oertel, Lecturer and project leader, EIPA Luxembourg - European Center for Judges and Lawyers

09.30

State aid procedures for notified and unlawful aid. Developments in procedural rules (Regulation No 2015/1589 of 13 July 2015 amending Regulation No 659/99)

Maria J. Segura Catalán, Partner, Attorney at law (Madrid & Brussels - list E), Clayton & Segura - State Aid Lawyers

10.45

Coffee break

11.00

State aid recovery: principles, procedures and national experiences

Angeliki Charouli, Case Handler, DG Competition

12.15

Lunch

13.30

Monitoring of State aid schemes: how is it carried out?

Angeliki Charouli

14.45

Coffee break

15.00

Admissibility issues in State aid procedures and litigation:

-

As a complainant before the European Commission

-

As a plaintiff before the EU Courts

Philipp Werner, Partner, Jones Day

16.15

State aid actions before national courts

Philipp Werner

17.30

End of Day 1 followed by a welcome reception

FRIDAY 17 MAY 2019

09.00

Impacts of recent case law of the EU Courts on State aid procedural issues

Katarzyna Szychowska, Legal Secretary, Chambers of Judge K. Kowalik-Bańczyk, General Court of the European Union

10.15

Coffee break

10.30

Designing and implementing state aid schemes for notification and GBER application: national experiences

Zoe Georgopoulou, Director - Ministry of Economy & Development (Greece), General Secretariat of Public Investment - ESIF, National Coordination Authority, Special Service for State Aid

11.45

Transparency obligation of the Member States: how Member States should notify/report for transparency purposes?

Davide Galli de Paratesi, Statistical Assistant Policy Officer, Economic Analysis on State Aid, Unit A3 - State Aid Strategy, DG Competition

12.45

End of the course
Course venue
European Centre for Judges and Lawyers - EIPA Luxembourg
Chambre des Métiers Building
Circuit de la Foire Internationale, 2
1347 Luxembourg
Programme Organiser
Ms Stéphanie Gemnig Comodi
Tel: +352 426 230 301
Fee
The fee includes documentation and refreshments. Lunches, a reception or dinner are included if mentioned in the programme. Accommodation and travel costs are at the expense of the participants or their administration.
Discounts
EIPA offers a 10% discount to all civil servants working for one of EIPA's supporting countries, and civil servants working for an EU institution, body or agency.
Early bird discount
For this course EIPA offers an early bird discount of 50 euro. The early bird deadline is 4 April 2019.
Who are the supporting countries?
Civil servants coming from the following EIPA supporting countries are entitled to get the reduced fee: Austria, Belgium, Bulgaria, Cyprus, Czech Republic, Denmark, Finland, France, Germany, Greece, Hungary, Ireland, Italy, Lithuania, Luxembourg, Malta, the Netherlands, Norway, Poland, Portugal, Spain, Sweden, United Kingdom.
For all other participants, the regular fee applies.
Meals
Special dietary requirements (e.g. vegetarian, diabetic) can be indicated once you receive the confirmation of the seminar.
Hotel reservations
EIPA has special price arrangements with a number of hotels. All rates are including breakfast and tourist tax. Should you wish to make use of this possibility, please book directly via the links below. Payment is to be made directly and personally to the hotel upon checking out. At the time of booking, please mention in the requested field the reservation code: EIPA, unless indicated otherwise.
Kirchberg
City Centre
Railway Station Area
-

Hotel City****

, at the rate of €189 (Monday to Thursday) and €150 (Friday to Sunday), tel.: +352 29 11 22; e-mail:

mail@cityhotel.lu

;

cityhotel.lu

(Reservation code: EIPA)
Surroundings
Confirmation
Confirmation of registration will be forwarded to participants on receipt of the completed online registration form.
Payment
Prior payment is a condition for participation.
Cancellation policy
For administrative reasons you will be charged €150 for cancellations received within 15 days before the activity begins. There is no charge for qualified substitute participants.
EIPA reserves the right to cancel the activity up to 2 weeks before the starting date. In that case, registration fees received will be fully reimbursed. EIPA accepts no responsibility for any costs incurred (travel, accommodation, etc.).
---
Inhoud
sopgave van deze pagina:
Het Europees instituut voor bestuurskunde (beter bekend als The European Institute of Public Administration - ofwel EIPA) streeft ernaar om de kennis van ambtenaren die zich met de EU bezighouden te vergroten door het ontwikkelen en organiseren van trainingen. Het instituut wil wetenschappelijke kennis en praktische 'know–how' met elkaar verbinden. EIPA bestaat al meer dan 35 jaar.
Het hoofdkantoor van EIPA is gevestigd in Maastricht en heeft dependances in Luxemburg en Barcelona. Gemiddeld nemen 14.000 nationale en Europese ambtenaren per jaar deel aan de trainingen. Daarnaast biedt EIPA ook consultancy, onderzoek en op maat gemaakte programma's/trainingen aan. Bij EIPA werken circa 120 hoogopgeleide medewerkers.